NEWS
VIP Intro
03/21/2016
1. Getting VIP Access
Activate VIP
VIP access can only be purchased monthly. Once the month ends, VIP privileges end.
If multiple VIP cards are purchased, these purchases can stack. For example, if two VIP month cards are purchased, the player has 2 months worth of VIP privileges.
Once VIP access has ended, players still keep their same VIP levels. However, they do not have access to these privileges until they reactivate VIP access. For example, if a player has 143 VIP 2 points, when the player purchases a new VIP month card, they will still have 143 VIP 2 points once VIP access is reactivated.
2 VIP Levels
Every time a player purchases 1 diamond, the player receives 1 VIP point.
Each time the VIP point bar is full, the player levels up to a higher VIP level.
Higher VIP levels provide players with more VIP privileges.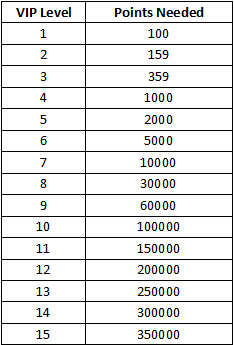 3 VIP Privileges
Receive a VIP Gift Pack each week.