NEWS
Seas of Gold - New events & DISCOUNTS!
05/16/2016
Ahoy Sailors!
Join us on Seas of Gold this week for the 7 Days Big bonus event! Log in each day to find a new gift waiting for you, including a Purple Quality Hero Sir Francis Drake and an Orange Quality Flying Fish Ship.
We've also made some changes to the first recharge rewards - New players now receive Orange Quality Hero Mary Read.
There are plenty of other surprises waiting for you in Seas of Gold this week.
- 7 Days Big bonus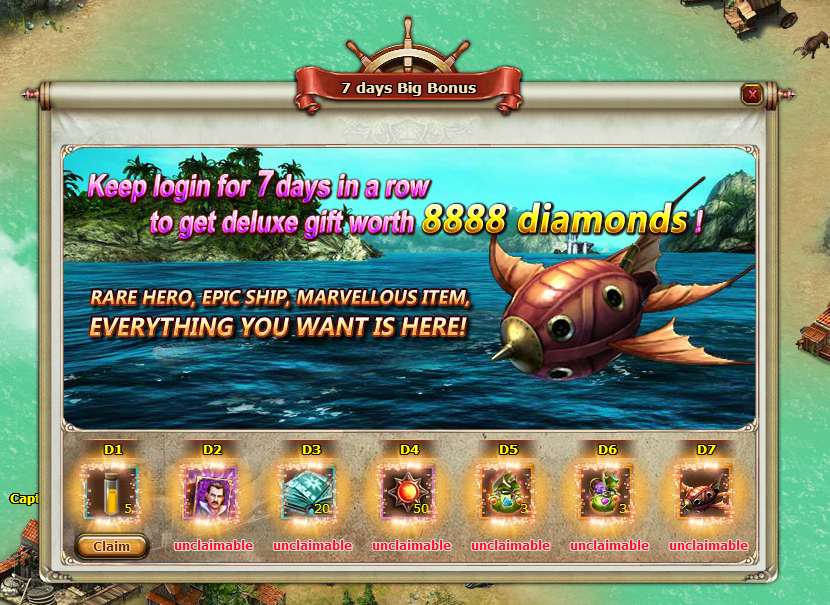 - Purple Quality Hero Sir Francis Drake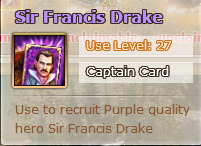 - Orange Quality Flying Fish Ship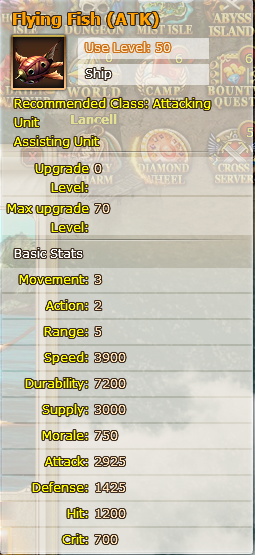 - Orange Quality Hero Mary Read