NEWS
Maintenance on September 14th @ 4 AM EST
09/13/2016
Ascend event is online from September 14th to September 19th. Rank reward claim time is September 20th.



- Click 'start' to jump to a grid on random and obtain the item in the grid, if the content is up arrow, climb up.

- Reach the summit and get prize, then restart from the very beginning.

- The floors rank will base on the total floors you climb during event period.

- Each player has one chance for free to climb every day. After that, it needs diamond to continue climbing.

- The climb progress will be reset to the 1st floor each day.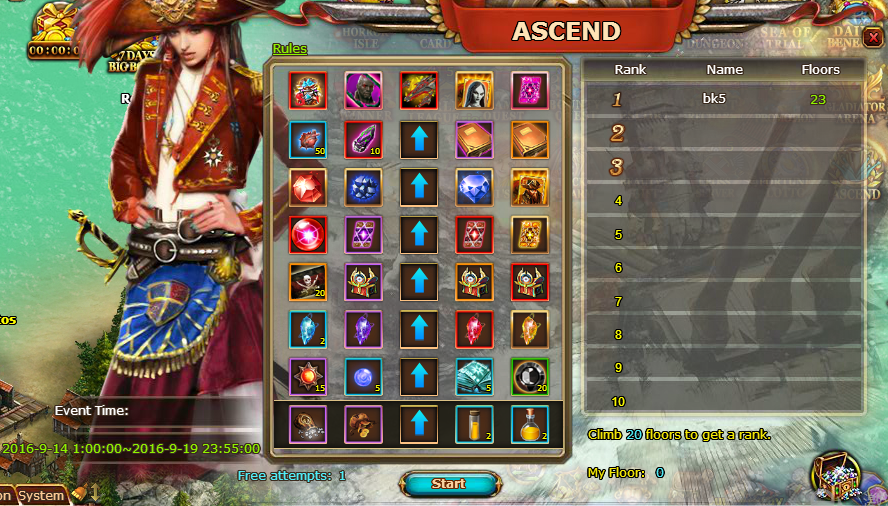 Click here for more details.