NEWS
Maintenance on June 7st
06/06/2016
Dear Player,

Maintenance is scheduled for 04:00 AM EST(Server time 03:00 ) on June 7st. There will be no new content added, it's only for maintaining the servers.

It's estimated to last around 60 minutes and might be shorter. We thank you for your patience during this time.

1.Point carnival event is online from June 10th to June 20th. Claim reward time is June 21st.

A. During the event, players can obtain score by join various game event. Besides, you also will get score when every 1 diamond you spend.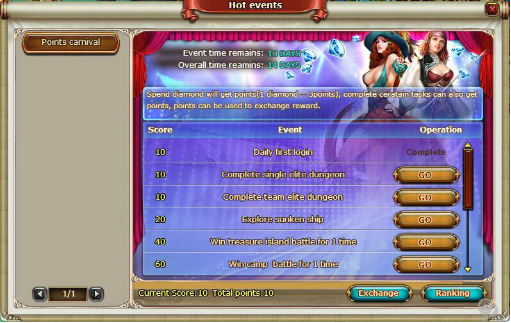 B. Score can be used to exchange rewards in score shop.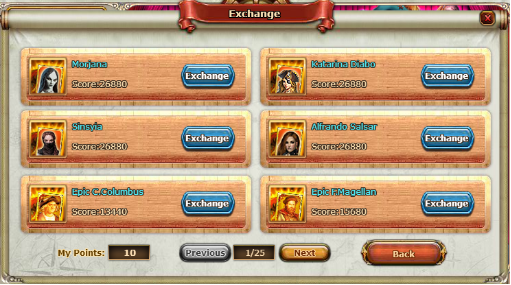 C. If you got enough score, you are able to enter the score rank to claim amazing gift according to your rank after event end.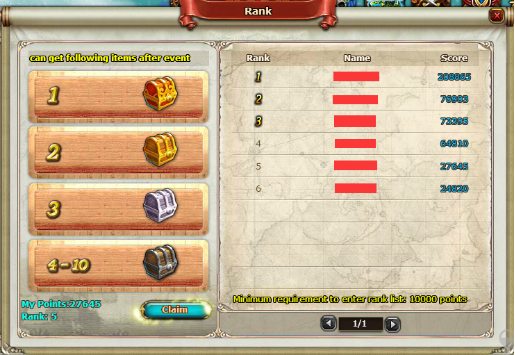 2. Diamond wheel event is online from June 8th to June 14th.

A. You will get one chance to spin wheel every 200 diamond you recharge.
B. All rewards in the wheel are diamond pack, and you can claim them immediately.
C. There is no limited times for this event. Every 200 you recharge, you will get one chance to spin wheel.
D. Please finish your spin during the event. After event end, your spin times will be cleared.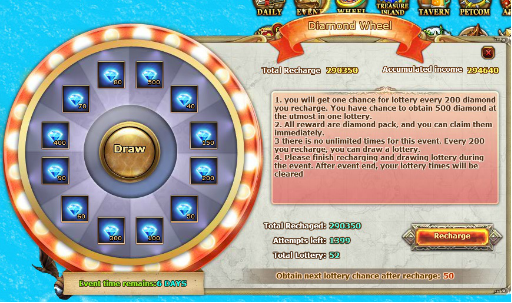 3. Beauty's Gift event is online from June 8th to June 14th.

A. Player can buy the items in order on the event panel with lower price. There are twelve items in all.
B. The progress of items you bought will be reset at 0:00 next day.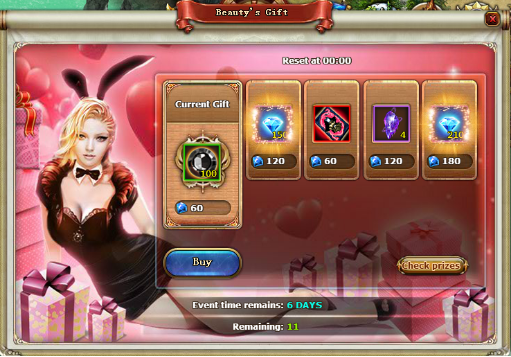 4. Fortune Dice event is online from June 8th to June 14th.

A. The event panel will be unlocked after players reach Lvl.15
B. You have one step for free each day. After that, it will cost diamond to continue. You also will get attempts after your recharge reach the certain amount during the event.
C. You can move 1-6 steps by spin the wheel each time and obtain all prizes on the way passed by.
D. A new board will unlock after current board has been completed. But your remaining attempts cannot be kept to new board.
E. You can finish board for 5 times in maximum during event period.