NEWS
Maintenance on June 15th
06/14/2016
Dear Player,
Maintenance is scheduled for 04:00 AM EST(Server time 03:00 ) on June 15th. There will be no new content added, it's only for maintaining the servers.
It's estimated to last around 60 minutes and might be shorter. We thank you for your patience during this time.
1.Cupid event is online from June 15th to June 21st.

A.You will obtain bless chance after recharge diamond.
B.You can bless by using bless chance and spending diamond.
C.You will obtain amounts of diamond after bless.
D.Your remain bless chance will not be reset during the event.
E.Please notice that the diamond you spend in this event will not be counted in other events.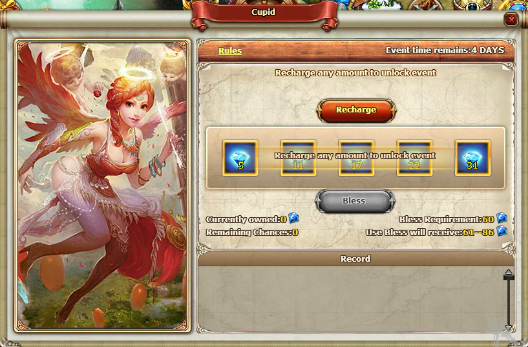 2.Fortune Lotto event is online from June 15th to June 21st.

A.During the event, all players can spin the wheel for free to get reward each day.
B.You will get rare reward every 3 times you spin! Recharge certain amount to claim the rare item.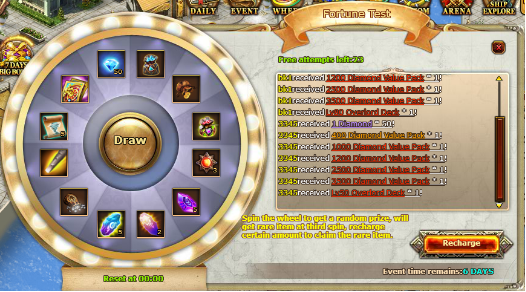 3.Smash egg event is online from June 15th to June 21st.

A.You can get rewards and obtain score by smashing the egg!
B.The player who break the score boundary will get personal rewards, all players in the server will get server rewards as well.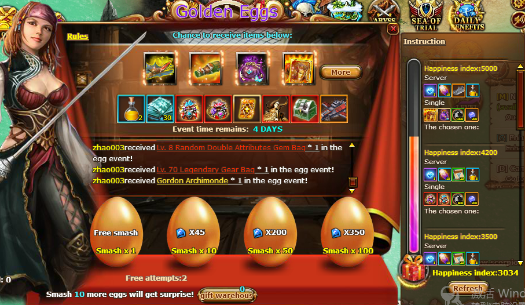 4.Consume rank event is online from June 15th to June 27th. Claim reward time is June 28th.

A.After players' diamond spent reach the certain amount during the event, he can get into rank.
B.When event is over, players can claim reward according to their rank
C.Players can still get reward even they are not in rank but have spent at least 1 diamond.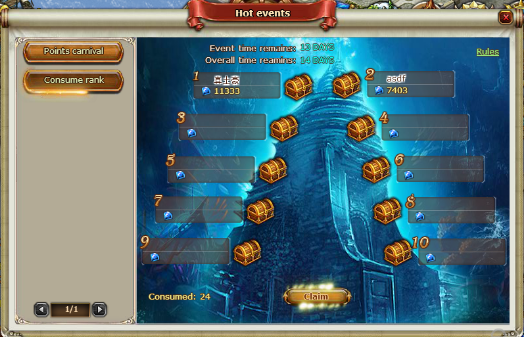 5.New golden hero 'Gordon Archimonde' will be introduced to the game. Please pay attention to recent game event.