NEWS
Maintenance on Augest 3rd!
08/02/2016
All Servers will be under maintenance at 04:00 AM EST, server time 03:00 on Augest 3rd.
Maintenance is expected to take approximately 1 hours. Players may lose server connection or be unable to login to the game. Please keep an eye on this thread in our forums for any updates or changes!
1.Point carnival event is online from August 3rd to August 15th. Claim reward time is August 16th.

A.During the event, players can obtain score by join various game event. Besides, you also will get score when every 1 diamond you spend.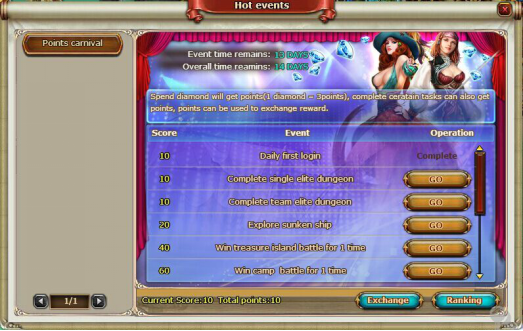 B.Score can be used to exchange rewards in score shop.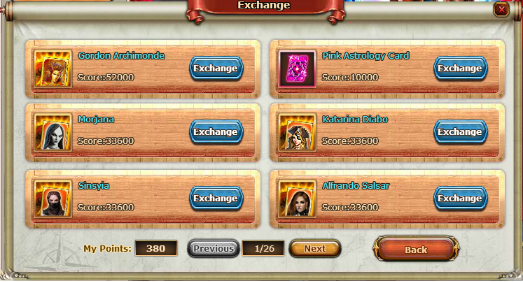 C.If you got enough score, you are able to enter the score rank to claim amazing gift according to your rank after event end.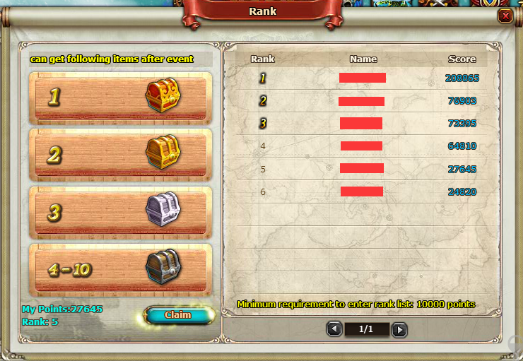 2.Smash egg event is online from August 3rd to August 9th.

A.You can get rewards and obtain score by smashing the egg!
B.The player who break the score boundary will get personal rewards, all players in the server will get server rewards as well.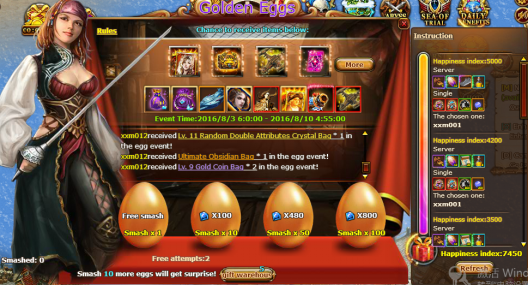 3.Cupid event is online from August 3rd to August 9th.

A.You will obtain bless chance after recharge diamond.
B.You can bless by using bless chance and spending diamond.
C.You will obtain amounts of diamond after bless.
D.Your remain bless chance will not be reset during the event.
E.Please notice that the diamond you spend in this event will not be counted in other events.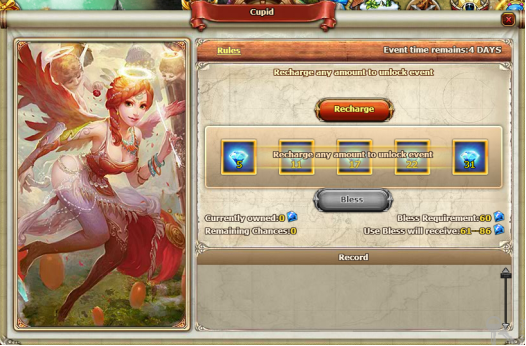 4.Fortune Lotto event is online from August 3rd to August 9th.

A.During the event, all players can spin the wheel for free to get reward each day.
B.You will get rare reward every 3 times you spin! Recharge certain amount to claim the rare item.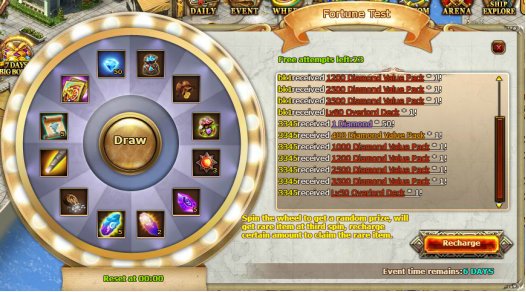 5.The part 2 of Olympic event is online from August 3rd to August 9th.

A.You have two chances for free to shot chest each day. There are 3 types of chest (Golden, Silver, Bronze) in game. You will obtain corresponding chest when you shot successfully. If you miss the target, you also will obtain a memorial chest.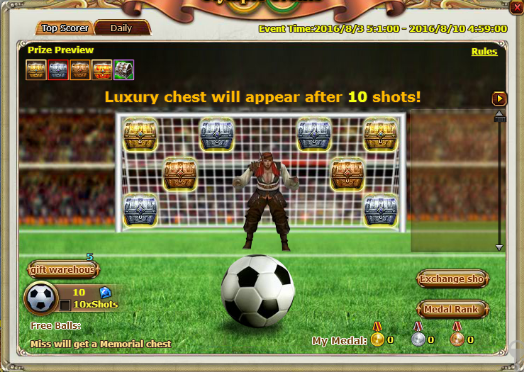 B.You will obtain corresponding medals after opening chest. Medals can be used to exchange item in shop. The items in the shop will be updated every week. Please grab the chance.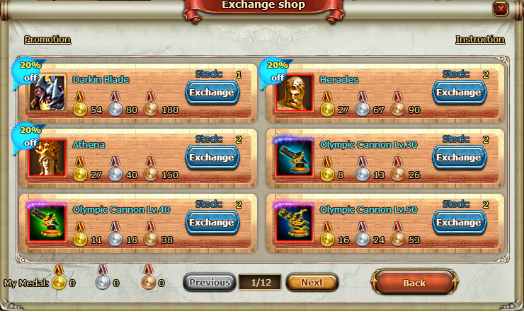 C.Finish various quest to obtain point every day. After your daily point reach the certain amount, you can claim the daily reward. Your daily point will be reset at 0:00 next day. Please claim your daily reward in time.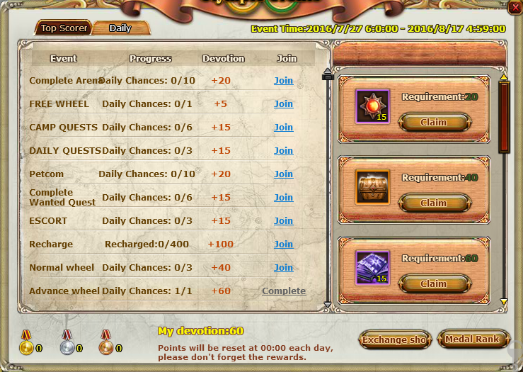 D.You will be on the rank list when you collect enough medals during the event. The rank reward will be sent to you by system mail. The rank will be reset every week.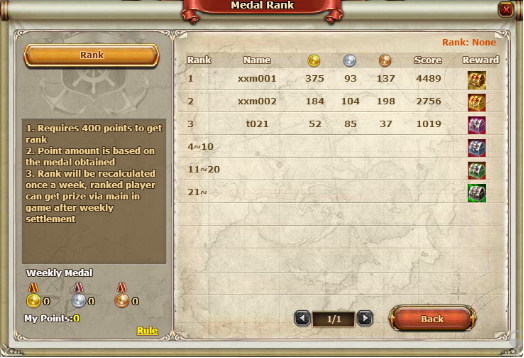 6.Introduce new golden pet 'Darkin Blade' to the game.